Rather than making payments in full amount, you can give customers the control and flexibility they need. Allow them to split payments into smaller amounts which they can pay off at regular intervals over a fixed period.
Online payments done right
Payments are the bottleneck of the entire shopping journey. With so many options at their fingertips, customers can be quick to leave — so it's crucial that the checkout process is simple to go through and complete.
Payments start and end right on your site. No popups or page redirections causing distractions or time delays, leading to drop offs
A quick and easy way to start accepting payments without you having to build everything from scratch.
Allow overseas customers to pay you in the currency they know best.
Gkash Business aggregates a variety of popular cashless payment methods in the market including card schemes and e-Wallets.
Supported Cards – Visa, MasterCard and Union Pay
Supported E-wallets – Gkash eWallet, Boost, Touch n' Go, Grab Pay, WeChat Pay, Maybank QR, Ali Pay & Razer Pay.
This payment solution enables merchants to make on-the-spot transactions with customers without relying on additional hardware. It allows approved merchants to simply download the Gkash Business and use their existing Android mobile phone as a payment terminal.
Gkash MPOS ( ME30S) is a card scheme payment terminal. It is a pocket-sized design and it is easy to carry. This device connects with Gkash Business mobile device via Bluetooth connection to facilitate payment.
Supported Cards – Visa, MasterCard and Union Pay
Gkash MPOS ( ME51) is an all-in-one mobile payment terminal. It supports card schemes (contact & contactless) and e-wallets (QR scan & display). Highly recomended for high volume transactions.
Payment solution for social commerce
Whether providing a service to someone across town or selling an item to a customer overseas,  with links, you can request payment from anyone, at any time.
Merchant is able to create a customized Payment Link via Gkash Business App or Merchant Portal for your non-face to face customers, in order to allow them to pay you instantly from a secure payment link webpage.
Merchant can display static QR Code for their customers to scan and pay instantly via a secure payment link.
Suitable for Merchants who have high traffic transactions.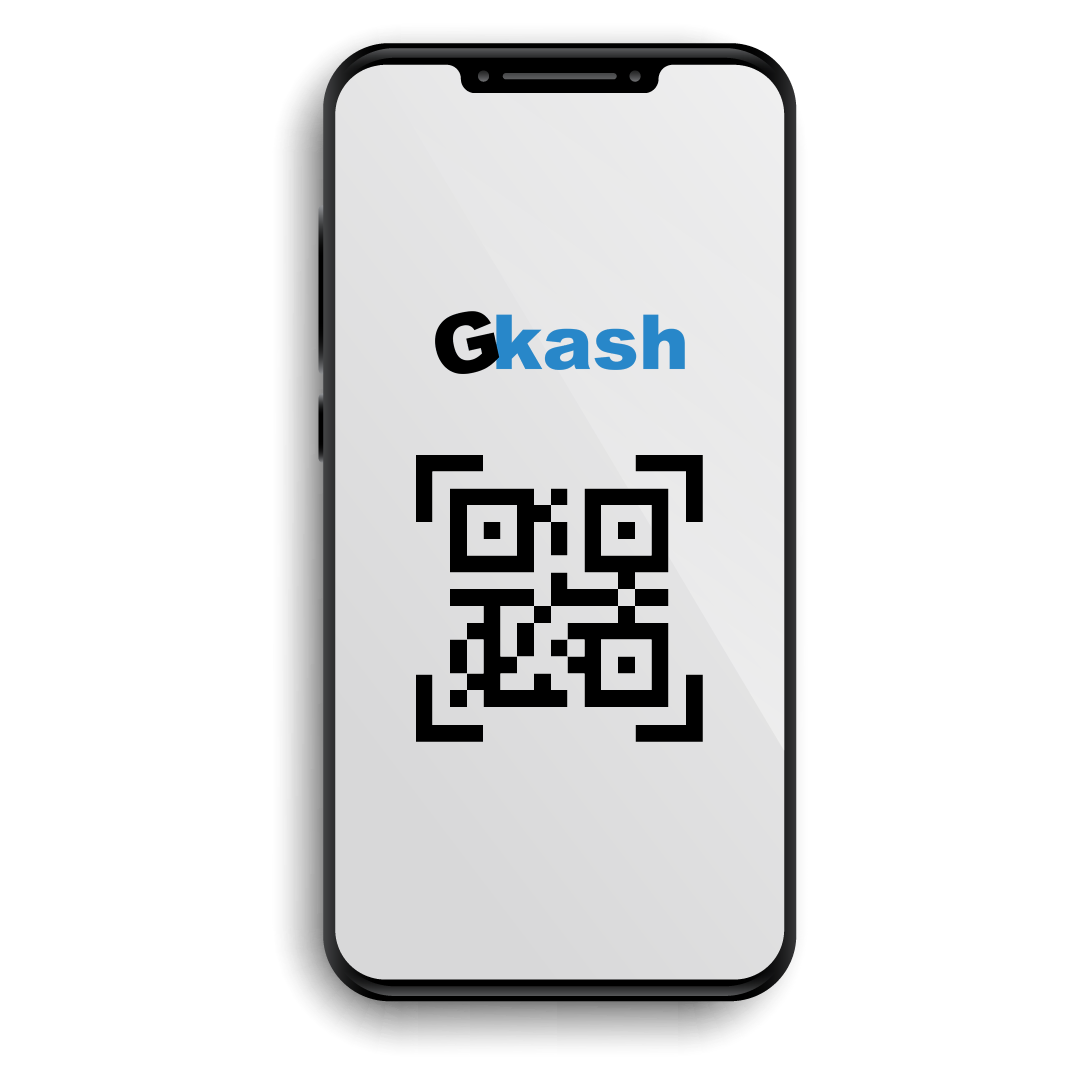 Gkash online payment gateway supports all payment methods including online banking via FPX, card schemes & e-wallets. We offer competitive packages
that best suit your e-commerce business at affordable prices.
Supported payment methods